Creating an email list on our Gmail account will speed up sending bulk emails to many people at once. Creating an email list is perfect for those of you who have a job to send email messages to all/some people in the division of the company you work with.
By creating an email list, there are many benefits that can be taken such as speeding up sending email messages, reducing error rate of writing email addresses, and of course making work easier. Here are some benefits if you create an email list for your contacts.
Benefits of Creating an Email List in Gmail
Write down multiple email addresses with group labels that we create
Avoiding email address writing errors
Speed up sending emails in bulk
Distinguishing personal contact with co-workers
Prevent loss of email contacts
To create an Email list in Gmail, it turns out that the method is very easy, but we don't do creating an Email list for Gmail on our Gmail page but through Google Contact. Then how to create an Email List? Follow these guidelines.
How to Create an Email List in Gmail
1) Go to the Google Contact address https://contacts.google.com/.
2) In the label section select "Create label".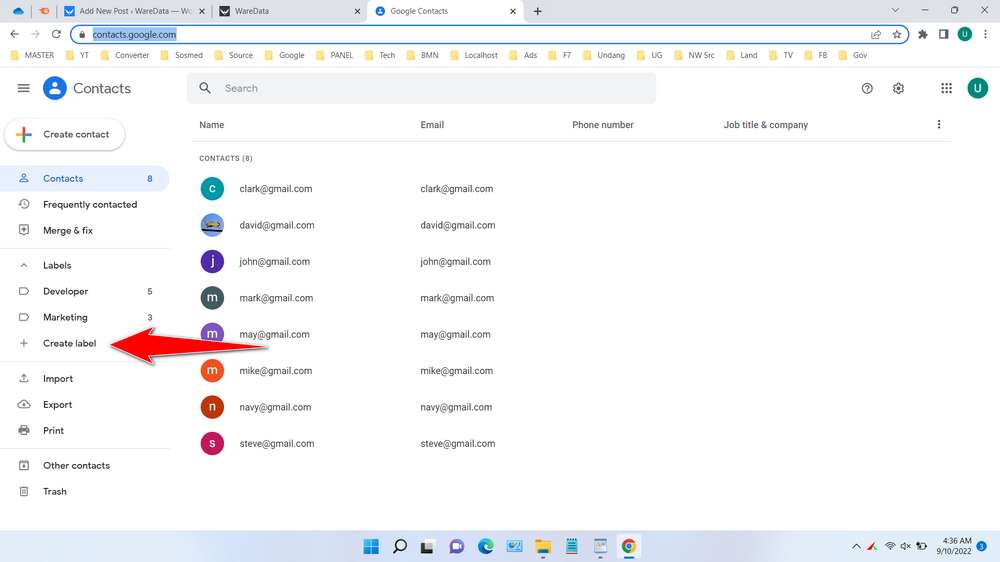 3) Enter label name you want. It is highly recommended to use the company division if your email list is related to your working team. Then click "Save".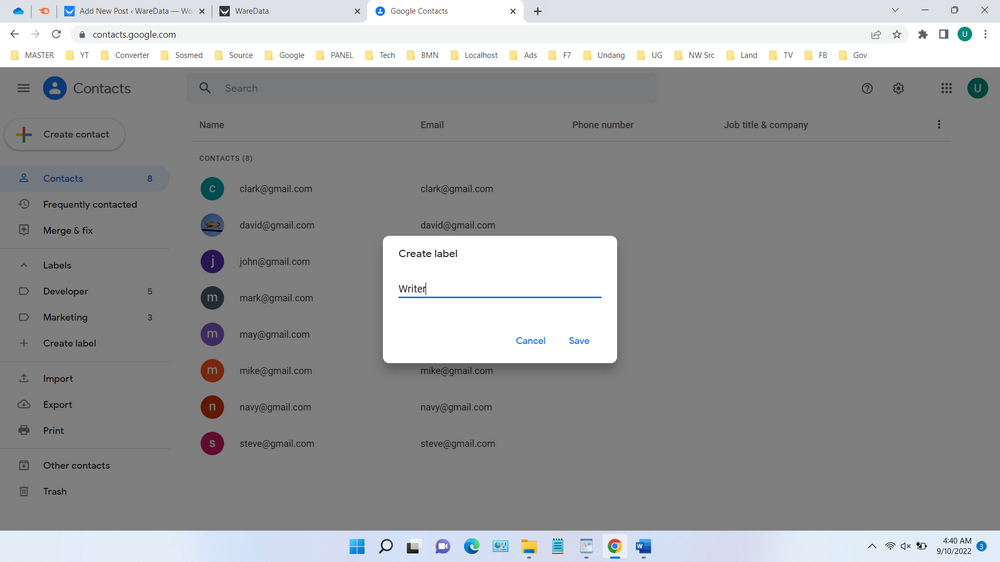 4) Click "Create contact" button > "Create multiple contacts". See the following screenshot.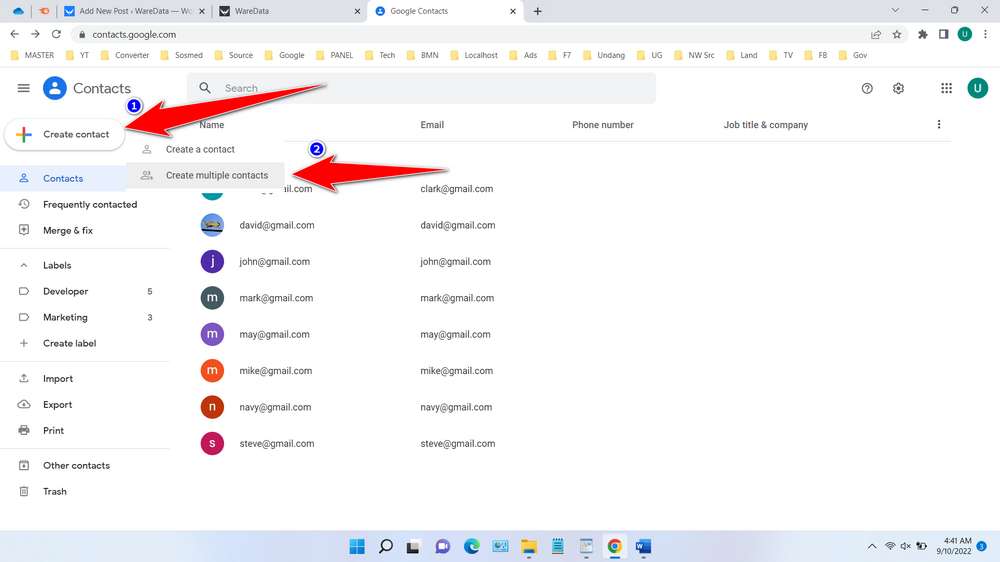 5) Select "Label" or the division you created earlier, enter the email list, separated by a comma (,). Don't worry about this email, later can edited per contact. If you have done clicked "Create".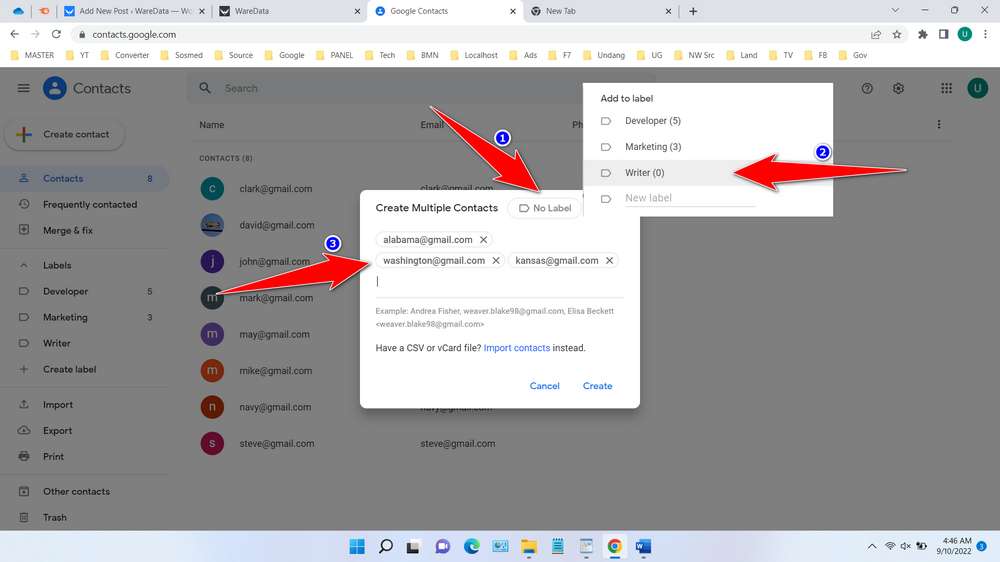 6) You can see email list you created based on "Labels". Here you can edit the contacts one by one. To add a contact on that label, you simply create a new contact and give it the same label.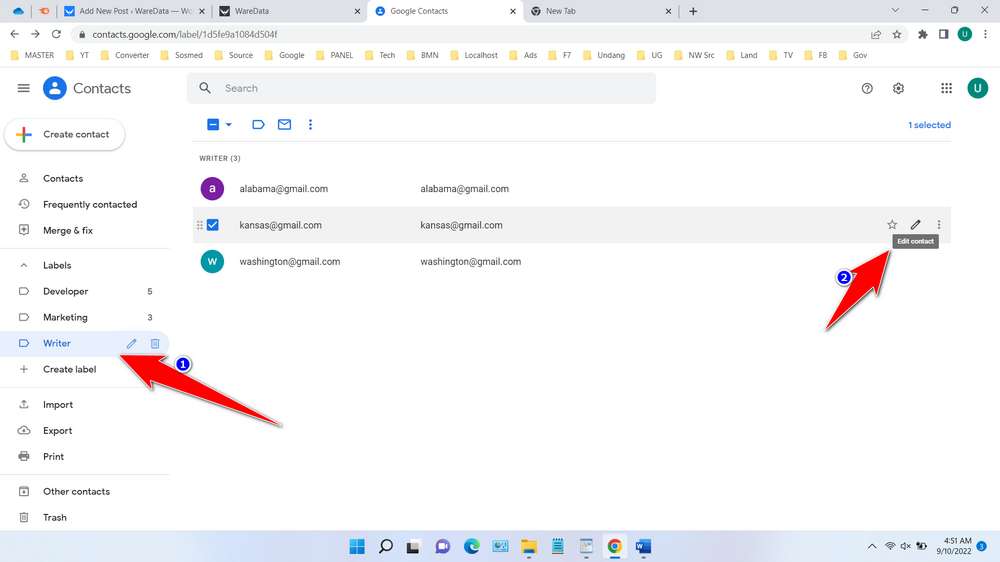 7) Now when using Gmail to send an email, you can simply type in the label you created earlier, see the following image.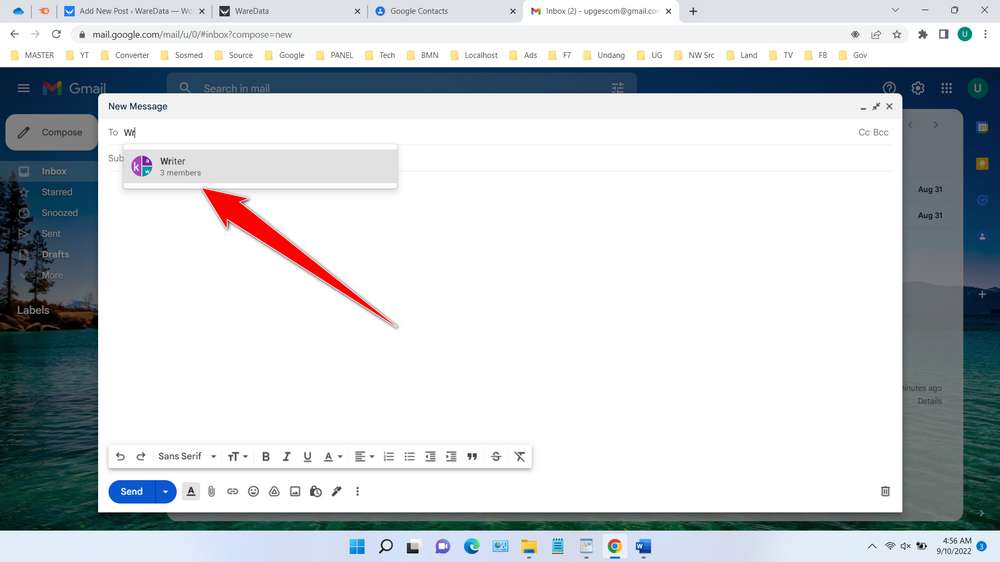 F.A.Q
What is the maximum label that can be made?
So far there is no limit to how many labels can be created on Gmail.

Can contacts be imported?
Yes, you can import contacts using .csv files that you can create with programs like Excel.

Can contacts be exported?
Yes, contacts can be exported on the label you created in the "More actions" menu with a 3-dot vertical sign.
That's a tutorial and guide on how to create an email list on Gmail. This way the job of sending emails will be able to be done easier, faster, and avoid the mistake of sending documents whose consequences are very fatal.