Windows 11 23h2 is the most recent version of Windows 11, and is the successor of the Windows 11 22h2 generation. You can download Windows 11 23h2 ISO through this site. Windows 11 23h2 ISO has a size of approximately 6.39GB.
Microsoft made a lot of updates to the Windows 11 23h2 version, especially the many new features in the default Windows applications such as MS Paint, Snipping Tool, to Microsoft Photos. With so many new features, it is expected that it will further increase the productivity of Windows 11 23h2 users in the future.
The remove background feature in MS Paint, Record screen activity in the Snipping Tool, and Edit photo background to blur in Microsoft Photos are some of the updates that are needed at this time so that these applications will be relevant to use and not be useless as before left by Windows users.
In addition to new features on Windows built-in apps, Microsoft also added a very popular AI today under the name "Copilot". With this Copilot you will be able to give commands to Windows 11 to help you do basic things like search for things, search for information, even to open applications such as notepad, cmd, control panel, just by typing with sentences that we can easily understand.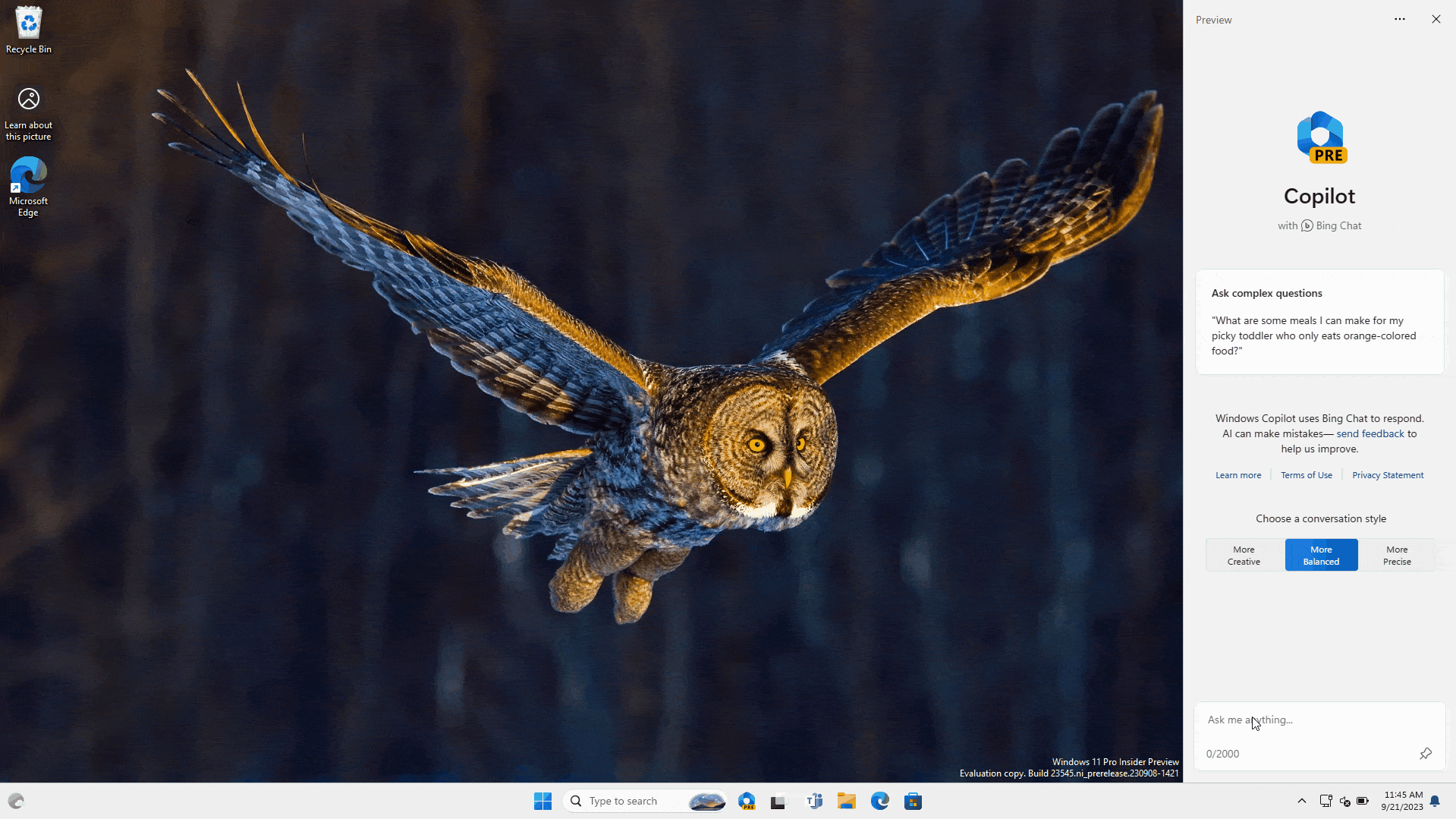 Windows 11 23h2 is currently still under development and of course Microsoft will provide support and updates on Windows 11 23h2 for a long period of time, so Windows 11 23h2 will be very safe if we use it for now.
For those of you who want to try using Windows 11 23h2 you can download the ISO file that we provide at the link below to be able to use as your Windows installer on USB or other storage media.
Windows 11 23h2 Download
Size: 6.39GB
Build Version: 22631
Windows Version: 23h2
Maybe you liked other articles?