Whatsapp currently has more and more features that are very useful, including the feature of sending broadcast messages. By creating a broadcast list, we no longer need to send messages to coworkers, friends, or customers manually one by one. This of course will be very helpful for business owners, by using the broadcast feature we will be able to send news, updates, or other messages of the same nature sent to anyone we have determined.
But behind the presence of this very useful broadcast feature, there is a lack that is still encountered, namely the difficulty of finding a list of broadcasts on WhatsApp because there is no menu to access it. What's more, the broadcast list will "sink" if there are newer chats entering our WhatsApp. To overcome this, there are some tips that you can use to be able to find your broadcast list easily using WhatsApp.
Method 1:
You can find a list of your broadcasts by using the search feature on WhatsApp, by using this feature you will easily find a list of broadcasts with a note you name the list of broadcasts with identical and unique names. Let's say you add the word "broadcast" to each different broadcast list. For example "broadcast – teacher", "broadcast – student", "broadcast – ***", this way you will easily find broadcasts using the search feature in WhatsApp. Just by typing the word "broadcast" into the search, all your broadcast contacts will be displayed. This is by far the most effective way to find your broadcast contacts on WhatsApp. Take a look at the screenshot below.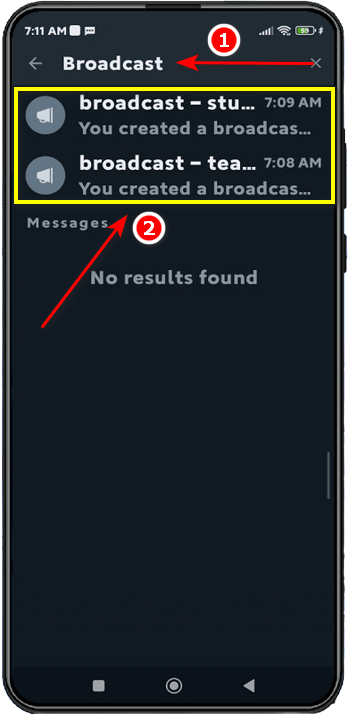 ---
Method 2:
You can pin all broadcast lists so that they are always on top even if there is a personal WhatsApp entered. You can see the following screenshot.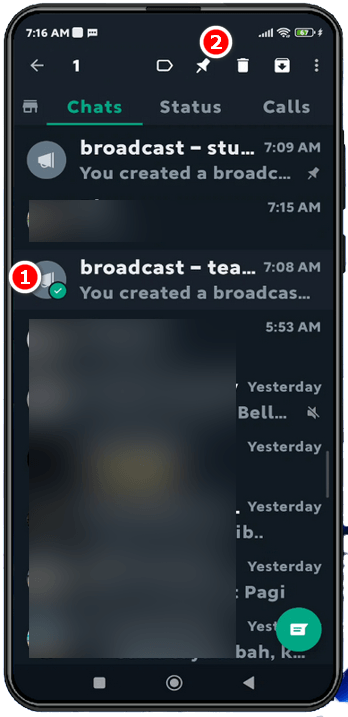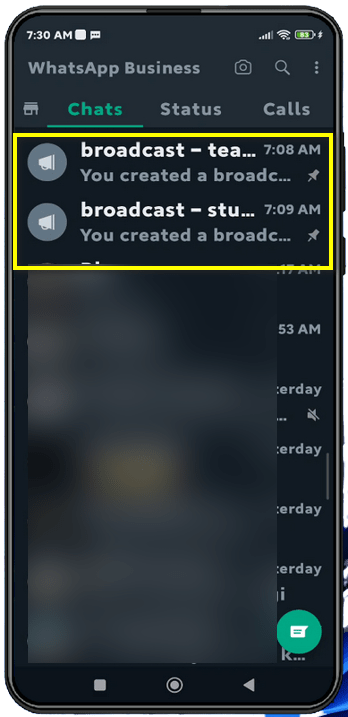 That's the tutorial on how you can find your broadcast contact list on WhatsApp. You can also see a guide on how to find your broadcast list on WhatsApp through the following video.
You may also like this article?