Microsoft is launching an update for the Paint app aimed at Windows Insiders in the Canary and Dev Channels, requiring version 11.2309.20.0 or higher. The highlight of this update is the introduction of Paint Cocreator, an innovative AI-powered feature fueled by DALL-E. Paint Cocreator simplifies the art creation process by allowing users to generate artwork with just a few descriptive words. Additionally, users can choose from various art styles, and upon hitting the "Create" button, Paint Cocreator will provide three different artwork variations for selection. This exciting addition makes art creation in Paint more accessible and creative than ever before, offering users an array of options to bring their ideas to life.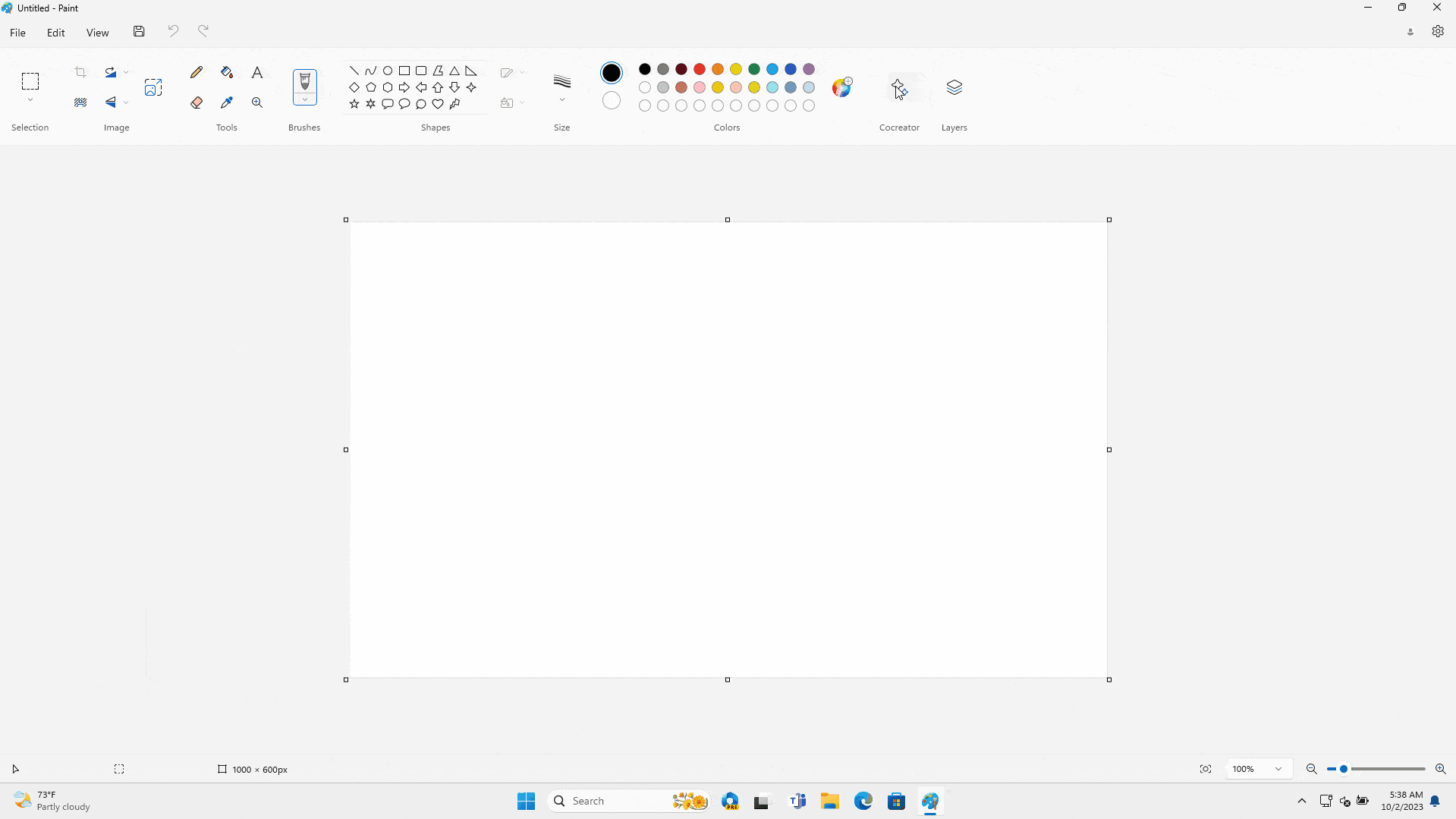 The latest Paint app update enhances the user experience for Windows Insiders in the Canary and Dev Channels, offering a remarkable AI-driven feature called Paint Cocreator. This feature leverages the power of DALL-E to help users create stunning artwork by simply describing their vision in words. With the option to select art styles and receive three different artwork variations, Paint Cocreator makes artistic expression more accessible and diverse for users of all levels of expertise. This update marks a significant step forward in making digital art creation more intuitive and enjoyable.
To access the new Cocreator feature, users must follow a specific process. Initially, upon receiving the update, individuals should sign in with their Microsoft account and locate the Cocreator button, which has been integrated into the toolbar. After clicking on this button, users will need to join a waitlist. Once they are accepted into the preview, Microsoft will notify them via email. To get started with Cocreator, users will receive an initial allotment of 50 credits. Each credit enables the generation of a fresh set of images, allowing users to explore and experiment with the AI-powered art creation capabilities.
Accessing the Cocreator feature in the Paint app requires a few steps. Users should log in with their Microsoft account, locate the Cocreator button in the toolbar, and join a waitlist. Upon acceptance into the preview, Microsoft will send an email notification and provide users with 50 credits. These credits serve as the currency for generating new sets of images, empowering users to make the most of this innovative AI-powered art creation tool.
Paint Cocreator prioritizes user safety by implementing content filtering and other protective measures to ensure that generated images are free from harmful, offensive, or inappropriate content. Microsoft is committed to continuously refining the functionality of Paint Cocreator based on real-world usage and user feedback, aiming to make it a secure and enjoyable creative tool. It is worth noting that Paint Cocreator is currently available in a preview version for users who prefer to use it in English. This preview is accessible to individuals residing in several regions, including the United States, France, UK, Australia, Canada, Italy, and Germany.
Upon experimenting with Cocreator in Paint, we were impressed by its ability to produce images with remarkable precision and aesthetic appeal. The experience left us with a strong belief that the Cocreator feature holds significant potential for widespread popularity in the future. Its capacity to assist users in effortlessly crafting visually appealing artworks suggests that it could become a viral sensation, revolutionizing the way people approach digital art creation.
Maybe you liked other articles?