Roblox's Drive World is a paradise for racing enthusiasts, offering an expansive and exciting open-world environment. In this game, you have the opportunity to amass wealth, allowing you to purchase the fastest and most impressive cars to dominate your rivals. However, starting from scratch can be tough, and that's where our Drive World codes come to the rescue. These codes grant you access to a wealth of in-game currency and various enticing rewards, ensuring that you're well-equipped for the thrilling races ahead. Without further ado, let's get straight into our compilation of Drive World codes to maximize your gaming enjoyment and competitiveness.
The Ultimate Working Drive World Codes List
As of the date October 15, 2023, these codes are in full working order. Rest assured, we will promptly eliminate any non-functional codes and seamlessly introduce fresh ones as soon as they surface on the horizon.
BIGMILESTONES: $35,000 cash + 100 Million rims
190K: $50,000 cash (NEW!)
Contrast: Nitrous effect
How to Redeem the Code?
If you're eager to hit the virtual racetracks and unlock fantastic rewards in Drive World, it's essential to understand how to redeem the game's codes. These codes can provide you with in-game currency, vehicles, and various other perks to enhance your gaming experience. To get started, follow the simple steps outlined below to redeem the codes successfully and make the most of what Drive World has to offer.
Launch your Roblox platform and initiate the action by hitting the 'Play' button when you're on the Drive World game page.
Within the game's primary menu, direct your attention to the upper left corner, where a distinctive cogwheel icon [settings button]. Click this icon to access the settings menu.
The next step on your code-redeeming journey involves locating and selecting the "Open" button, positioned conveniently beside the Promo Codes feature.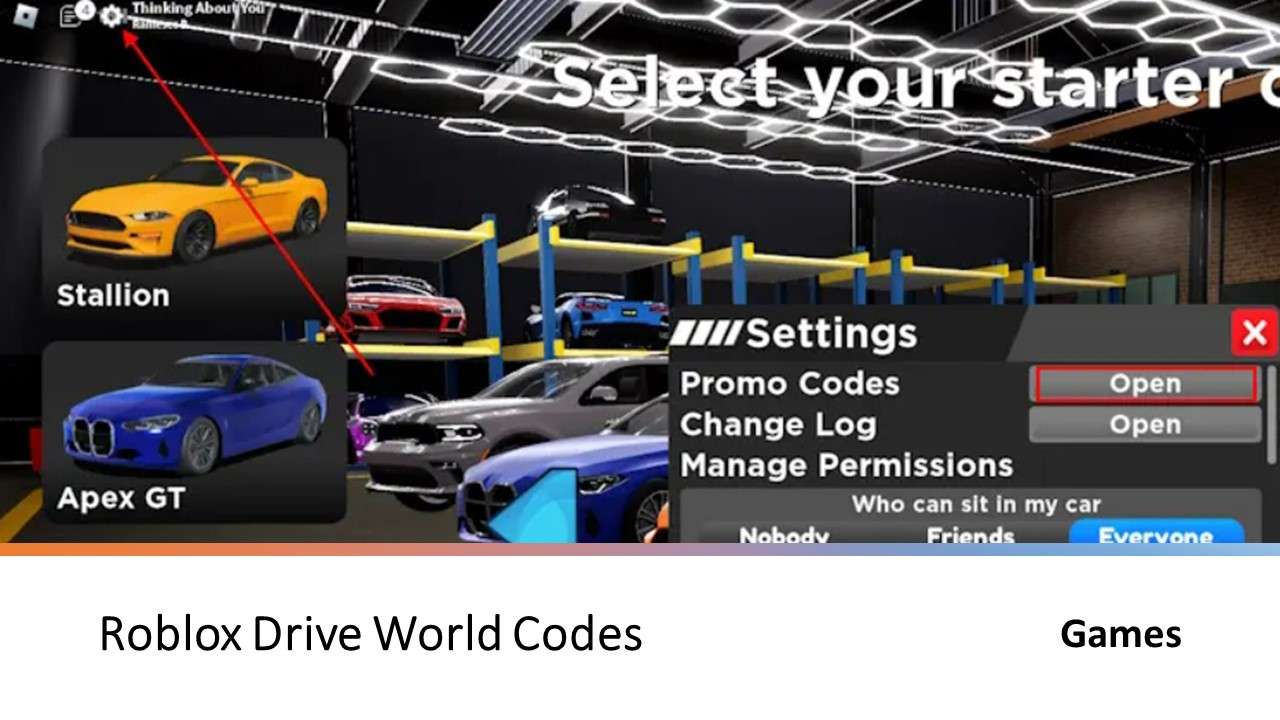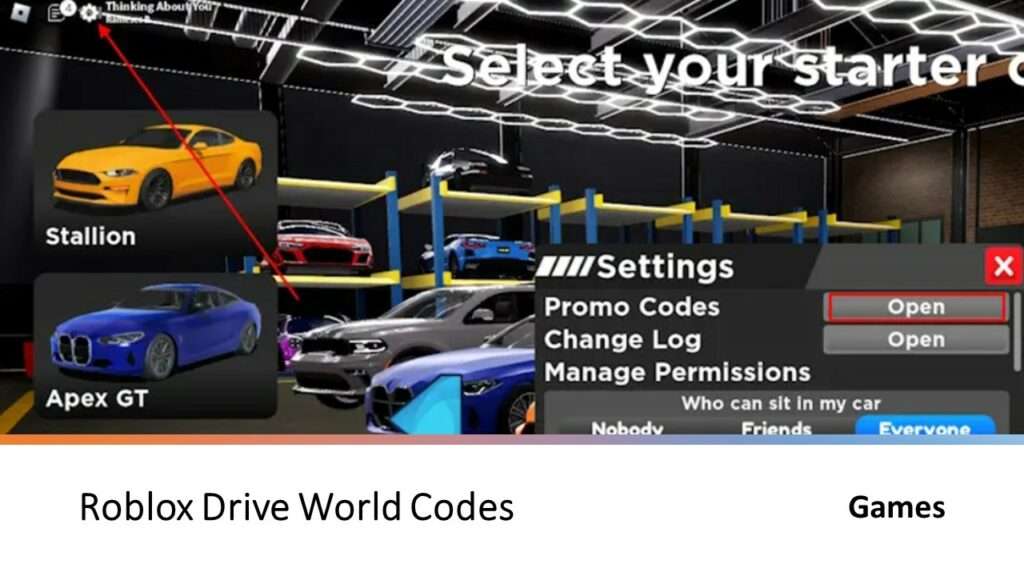 Once you've initiated the "Open" command, a redeem code menu will gracefully appear on your screen, ready to usher you into the world of code redemption.
For the next step, take a moment to select and copy the Drive World codes thoughtfully curated in our earlier list. Now, with your virtual clipboard loaded, proceed to the designated "Enter code here" field, pasting your code selections with precision.
Concluding this exhilarating process, click the blue "Redeem" button. Your rewards will then manifest within the realms of the game, enriching your Drive World experience.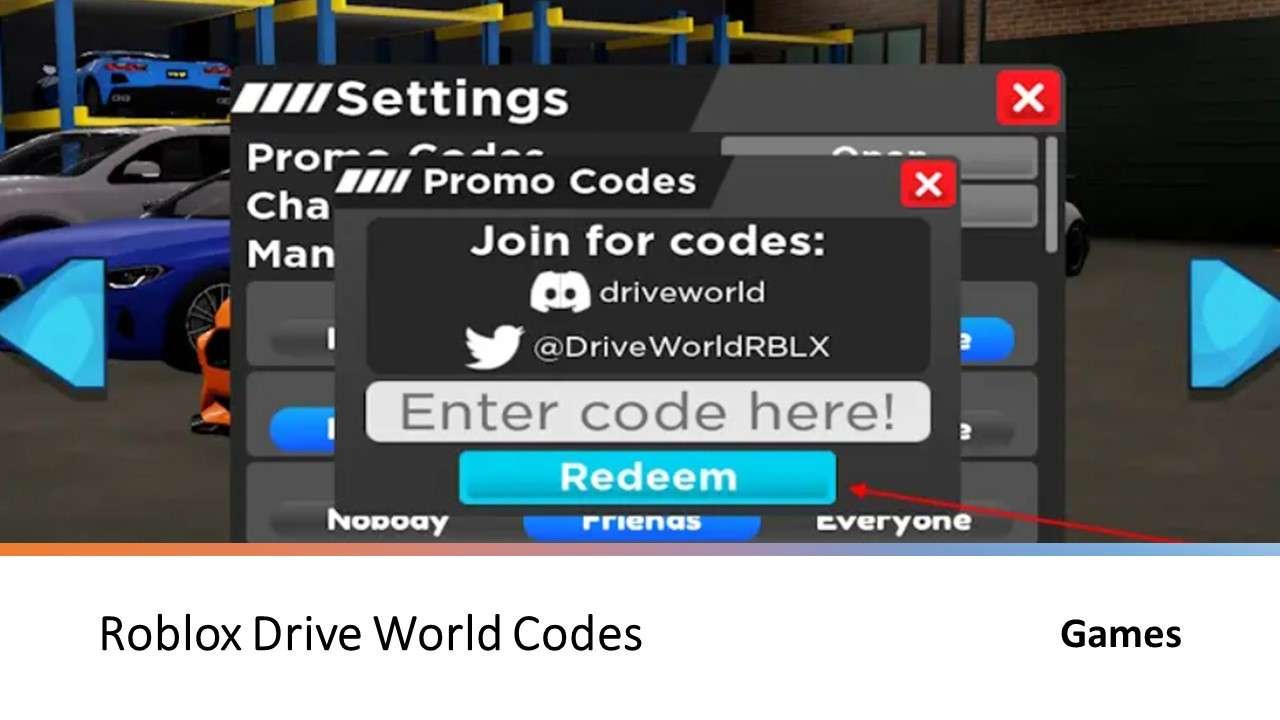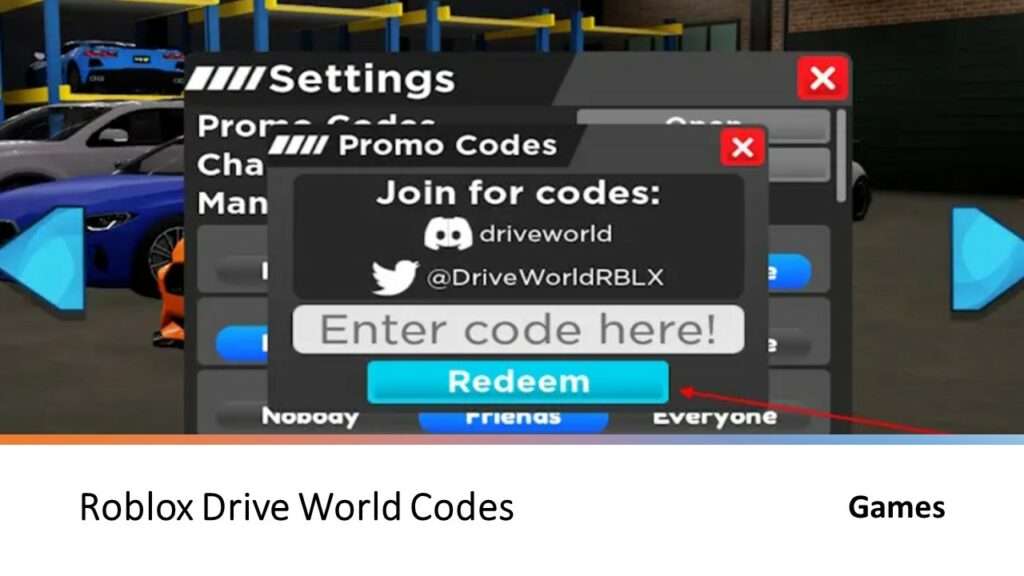 JP90K
80KLIKES
7DEEKLIKES
CACTIPAL
THEBUNNYCALLS
DOUBLEFIVES
TENGRAND
LIKESOVERLOAD
FAV4MONEY
CODEZ
FOURTYFIVE
FOURDEE
HOORAY
WRAPPED155K
MISSION150K
100KTHX
SLIMEPAINT
DONTSEEME
CHECKED110K
STRUCKGOLD

In the dynamic world of Roblox, codes have a tendency to expire swiftly, especially in the context of in-game events and special celebrations. These codes are often tied to limited-time opportunities, making it essential to act promptly in order to reap their benefits. To make the most of these opportunities, it's crucial to redeem the codes without delay, ensuring that you don't miss out on valuable rewards and advantages within the game.
Maybe you liked other articles?