Screen Recorder GIF Software is one of the best software to record your computer screen activity with GIF format extension. GIF Screen Recorder can run on Windows operating system, besides this application can be run on the latest Windows such as Windows 11.
Screen Recorder GIF Software also has features to record webcam activities, record board activities, to edit the recorded frames which of course will make this software even more powerful.
How to Use Screen Recorder GIF Software?
1. After you download the software, then you extract it first, by right-clicking > Extract All.
2. Open the extracted folder, then run the "ScreenToGif.exe" file by clicking 2 times.
3. Please select a Recorder button to do your screen activity recording.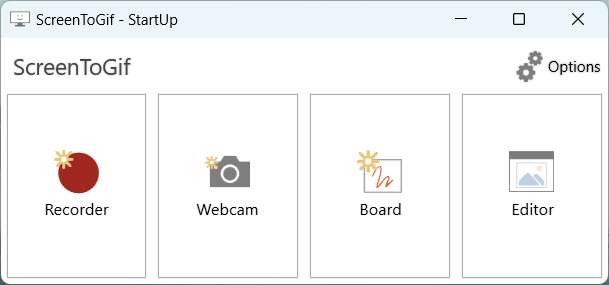 4. Then click the Record button to start recording your screen activity. Once you're done, you can save it into GIF format, which is quite lighter than the video format. You can save it by accessing the File menu > Save as.

GIF format is very suitable when used to be uploaded on websites because it has light recordings. Although GIF files have the disadvantage of no audio, the GIF extension is very suitable for use in certain cases.
Screen Recorder GIF Software that we share for you in this post is portable so you don't need to install it to run the software. The size of this GIF Screen Recorder is approximately 166MB. You can download Screen Recorder GIF via the following link.
Screen Recorder GIF Software Download
File Size: 67.9MB / 166MB
File Type: ZIP / EXE
OS Support: Windows 7/8/10/11 or above
Maybe you liked other articles?